Scholarships
Rabithah Alawiyah Scholarship Program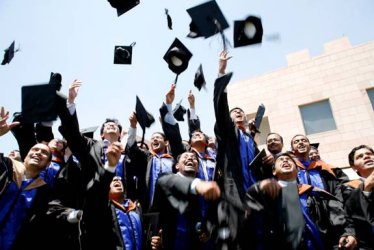 Education is the most important things for human being to prepare themselves to face the increasingly change of the time challenges. Knowledge obtained from education would be a source for the progress of the nation. Through education would be born an excellent human resources who ready to face the era of globalization.
Requires a good quality of education to birth the excellent human resources.Undeniably, in the present quality education requires no small cost. For maximum results should be followed by great sacrifices, including the cost of higher education.
As an institution that is very concerned about the education, Rabithah Alawiyah also provide scholarships for elementary school to State Universities.
Through this program hopefully all families of Alawiyin able to obtain education both formal and non-formal, so that the younger generation of Alawiyin would be the advanced and competence human resources, be a younger generation who are participate and promote life for others Alawiyin families.
Goals
Children who come from paupers families, ranging from elementary school level until State Universities level. For State University level, the scholarship recipients live in Jakarta and other areas throughout Indonesia.
Bellows are the scholarship given:
Elementary School Rp 25.000,00 / month
Junior high School Rp 75.000,00 / month
High School Rp 100.000,00 / month
State University ranging from Rp 500.000,00 – 750.000,00 / month.